Carl Sophus Lumholtz → Englisch, Italienisch, Norwegisch, Portugiesisch, Spanisch.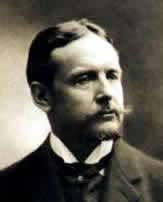 Carl Sophus Lumholtz (* 23. April 1851 in Fåberg, Norwegen; † 5. Mai 1922 in Saranac Lake, New York, USA) war ein norwegischer Naturforscher und Ethnologe. Er war Mitglied der Gesellschaft für Wissenschaft von Norwegen und auswärtiges Mitglied der Gesellschaft für Anthropologie Paris. Ein Nationalpark in Queensland wurde nach ihm benannt.
Leben
Bald nach seinem naturwissenschaftlichen Abschluss bereiste Lumholtz von 1880 bis 1884 im Auftrag des Zoologischen und Zootomischen Museums der Universität von Christiania (Oslo) Süd- und Nordost-Australien um neue Säugetierarten zu entdecken und Belegstücke für das Museum zu sammeln. Aufgrund seines Interesses für Naturvölker nahm er Kontakt zu den Aborigines auf, welche ihn bei seiner Suche unterstützen. Sie berichteten ihm von einem ungewöhnlichen Tier, welches auf Bäumen in den Gebirgen nahe der Küste lebt. Lumholtz machte sich auf die Suche und entdeckte die erste von zwei in Australien vorkommenden Baumkänguru-Arten, welche nach ihm Lumholtz-Baumkänguru (Dendrolagus lumholtzi) benannt wurde. Zuvor waren Baumkängurus nur von Neuguinea bekannt.
Nach seiner Rückkehr nach Norwegen 1884 unternahm Lumholtz aufgrund seines Interesses für primitive Kulturen zwischen 1890 und 1910 sechs Forschungsreisen nach Nordwest-Mexiko und bereiste von 1913 bis 1917 Borneo.
Werke
Lumholtz berichtet in mehreren Büchern von seinen Reisen:
Among Cannibals. 1889
Through Central Borneo; an Account of Two Years' Travel in the Land of Head-Hunters Between the Years 1913 and 1917. 1917
Unknown Mexico; A Record of Five Years' Exploration Among the Tribes of the Western Sierra Madre; In the Tierra Caliente of Tepic and Jalisco; and Among the Tarascos of Michoacan (in 2 Bänden)
Weblinks
Copyright
Adaptiert von dem Wikipedia Artikel "Carl Sophus Lumholtz" http://de.wikipedia.org/wiki/Carl_Sophus_Lumholtz, unter der GNU Free Documentation License in der deutschen Version. Die Liste der Autoren ist in der Wikipedia unter dieser Seite verfügbar.
Ad blocker interference detected!
Wikia is a free-to-use site that makes money from advertising. We have a modified experience for viewers using ad blockers

Wikia is not accessible if you've made further modifications. Remove the custom ad blocker rule(s) and the page will load as expected.