Étienne de Flacourt → Alemão, Francês, Inglês, Polaco.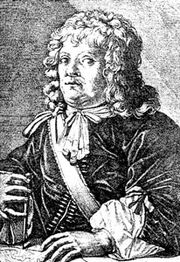 Étienne de Flacourt (Orleães, 1607–1660) foi um governador francês de Madagascar, nomeado para o cargo pela Companhia Francesa das Índias Orientais, em 1648.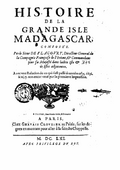 Flacourt restaurou a ordem entre os soldados franceses que haviam se amotinado; porém teve menos êxito ao lidar com os nativos da ilha, e suas intrigas e ataques o mantiveram em estado de alerta constante durante todo o tempo em que ocupou o cargo.
Em 655 retornou à França, e pouco tempo depois foi indicado diretor-geral da companhia; novamente retornou a Madagascar e, durante a viagem de retorno, em 10 de julho de 1660, sofreu um naufrágio e morreu afogado.
Flacourt é autor de uma Histoire de la grande isle de Madagascar ("História da grande ilha de Madagascar, 1ª edição em 1658, 2ª em 1661). Foi um dos poucos - e possivelmente o único - autores ocidentais que efetuou registros acerca do pássaro elefante de Madagascar, enquanto eles ainda não haviam sido extintos.
Bibliografia
Este artigo incorpora texto da Encyclopædia Britannica (11ª edição) article "Etienne de Flacourt", uma publicação agora em domínio público.
A. Malotet, Et. de Flacourt, ou les origines de la colonisation française a Madagascar (1648-1661), Paris, 1898.
Copyright / Licença
O texto desta página está sob a GNU Free Documentation License.
Origem, http://pt.wikipedia.org/wiki/%C3%89tienne_de_Flacourt.
Ad blocker interference detected!
Wikia is a free-to-use site that makes money from advertising. We have a modified experience for viewers using ad blockers

Wikia is not accessible if you've made further modifications. Remove the custom ad blocker rule(s) and the page will load as expected.